The NWS Forecast Office Grand Forks, ND will be participating in 2016 SKYWARN™ Recognition Day, using the call-sign N0GF, from 0000Z to 2400Z on Saturday, December 3rd.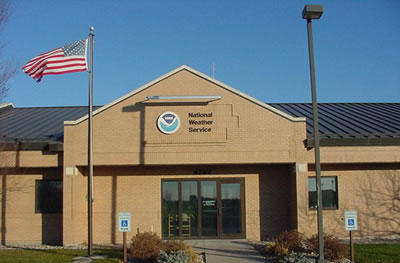 Contacts may be made on:
HF: 80, 40, 20, 15, & 10m
VHF: 6 & 2m (repeater contacts are permitted)
UHF: 70cm
EchoLink: N0GF node
Using these modes:
The suggested exchange is: call sign, signal report, QTH, and a one or two word description of the weather occurring at your site ("sunny", "partly cloudy", "windy", etc.). [ 1 ]
Please QSL to:
Forx Amateur Radio Club - SKYWARN
PO Box 14773
Grand Forks
,
ND
58208
About SKYWARN Recognition Day
SKYWARN™ Recognition Day was developed in 1999 by the National Weather Service and the American Radio Relay League. It celebrates the contributions that SKYWARN volunteers make to the NWS mission, the protection of life and property. Amateur radio operators comprise a large percentage of the SKYWARN volunteers across the country. The Amateur radio operators also provide vital communication between the NWS and emergency management if normal communications become inoperative. During the SKYWARN Special Event operators will visit NWS offices and contact other radio operators across the world. [ 2 ]
Event certificates will be electronic and printable after the conclusion of SKYWARN Recognition Day.
Photos and event statistics from previous SKYWARN Recognition Days are available on the NWS SkyWarn Recognition Day page
Please visit the ARRL SKYWARN Recognition Day page for operating instructions and links to SKYWARN Recognition Day resources.
Footnotes
[ 1 ] "SKYWARN Recognition Day", ARRL The national association for Amateur Radio, accessed November 26 2016, http://www.arrl.org/skywarn-recognition-day.
[ 2 ] "SKYWARN Recognition Day", National Weather Service, accessed November 15 2016, http://www.wrh.noaa.gov/mtr/hamradio/.