The NIST FY 2019 Presidential Budget Request includes funding for the "shutdown of NIST radio stations in Colorado and Hawaii." 1
NIST plans to shut down these valuable resources even though their own WWV page boasts of the station having millions of listeners worldwide.
Everyone who uses WWV/WWVH, or just recognizes the value of these resources to our nation, is encouraged to sign the White House petition to maintain funding for NIST stations WWV & WWVH and to contact their elected representatives in Congress.
The proposed WWV/WWVH shutdown has been reported on-line by the ARRL, The SWLing Post but not, aparently, yet by mainstream media sources. The shutdown is being discussed in numerous places including:
About WWV and WWVH
WWV and WWVH are more than just sources of time signals. These stations also provide frequency standards used by Amateur Radio Operators, SWLs and others; they are a good indicator of HF propagation conditions; and they are a source of valuable recorded announcements of general interest on an hourly schedule—including the GPS satellite constellation status and severe oceanic weather warnings—on HF bands from 2.5–20 Mhz.
NIST radio station WWV broadcasts time and frequency information 24 hours per day, 7 days per week to millions of listeners worldwide. WWV is located near Fort Collins, Colorado, about 100 kilometers north of Denver. The broadcast information includes time announcements, standard time intervals, standard frequencies, UT1 time corrections, a BCD time code, geophysical alerts and marine storm warnings. 2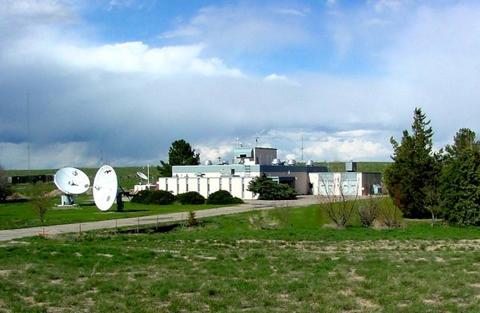 NIST radio station WWVH broadcasts time and frequency information 24 hours per day, 7 days per week to listeners worldwide. The station is located on the Island of Kauai, Hawaii on a 12 hectare (30 acre) site near Kekaha at Kokole Point. The information broadcast by WWVH includes time announcements, standard time intervals, standard frequencies, UT1 time corrections, a BCD time code, geophysical alerts, marine storm warnings, and Global Positioning System (GPS) status reports. 3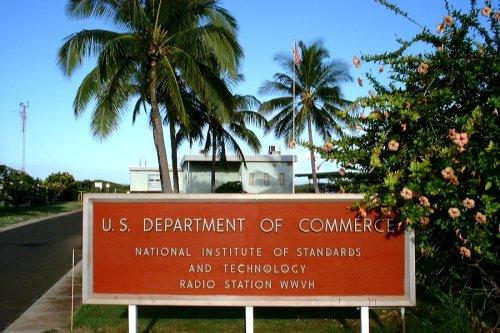 Resources
---
"Fundamental Measurement, Quantum Science and Measurement Dissemination", NIST, Retrieved August 19 2018, https://www.nist.gov/director/fy-2019-presidential-budget-request-summary/fundamental-measurement-quantum-science-and. ↩︎

"Radio Station WWV", NIST, Retrieved August 19 2018, https://www.nist.gov/pml/time-and-frequency-division/radio-stations/wwv. ↩︎

"Radio Station WWVH", NIST, Retrieved August 19 2018, https://www.nist.gov/pml/time-and-frequency-division/radio-stations/wwvh. ↩︎